Immature Bitter Orange Extract Nutrition & Health Benefits
Author : Naturalin Marketing Dept.  Date : Click : times
About
Immature Bitter Orange Extract
Immature Bitter orange is a plant native to Asia. The peel, flower, leaf, fruit, and fruit juice are used to make medicine. Immature Bitter orange contains total flavonoids, synepherin, hesperidin. And Immature Bitter Orange Extract is bioflavonoids with obvious Biological Action extracted from citrus fruits. It has specific aromaticity and obvious pharmacological action. Since the bitter orange is rarely consumed, there are now numerous extracts that facilitate ingestion.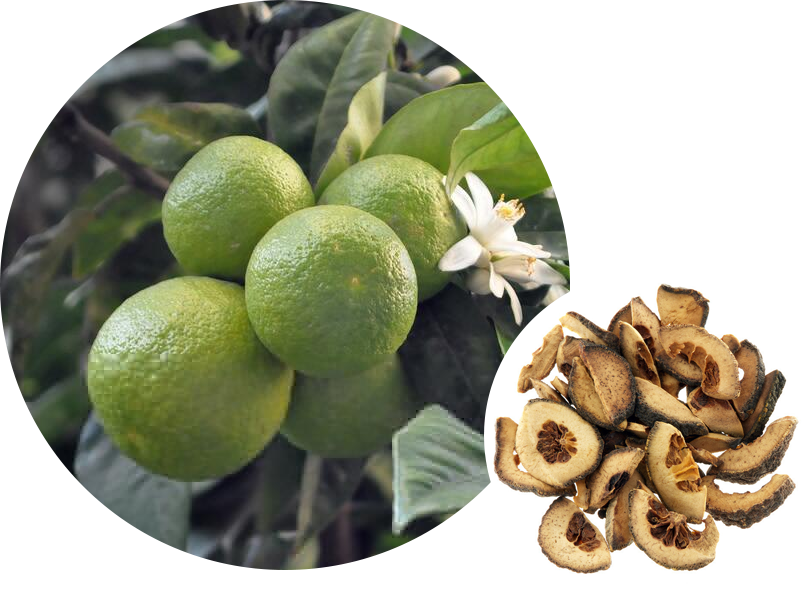 Nutrition
Naturalin Spec:
• 65%~95% Total flavonoids
• 4%~30% Synepherin
• 98% Hesperidin
• 98% Neohesperidin
Health Benefits
Immature bitter orange extracts are used for a variety of health purposes. Here are the health benefits:
Protect & Support Immune System
In manufacturing, Immature Bitter Orange Extract can be used in pharmaceuticals. The flavones has biological activities of antiviral and antibacterial. It has the function of enhancing immunity. Protecting and supporting the immune system, antibacterial, and anti-inflammatory, for preventing colds and upper respiratory infections.
Support Diabetes Management
Immature Bitter Orange Extract is a natural new nutrition sweetener. Since the sweetness is 1300 to 1500 times than sugar, Neohesperidin is widely used in fruit juice, wine, beverage, bakery and pharmaceutical formulations sweeteners, and particularly suitable in health foods for diabetic patients. What's more, there are other natural sugar ingredients, such as
Stevia Extract
(Steviosides),
Luo Han Guo Extract
and etc.
Improve Digestive System
In Asian medicine, immature bitter orange extract is used primarily for digestive disorders. Synephrine can enhance the function of the digestive tract by stimulating the stomach function by relaxing and reducing flatulence. This may also help to alleviate nausea and eliminate stomach turmoil such as bloating and flatulence.
Suppress Appetite & Loss Weight
Immature bitter orange powder is traditionally used as weight-loss products and as appetite supressants. It is thought to have similar effects in terms of providing an energy boost, suppressing appetite and increasing metabolic rate and caloric expenditure. The active ingredient -- synephrine as a dietary supplement can help to consume excess calories, lower appetite, improve satiety, and can be used to lose weight.
Treat Skin Issues
Immature Bitter Orange Extract is considered to be effective for several skin issues, including ringworm and athlete's foot. Its extract as a fungicide when applied topically. In alternative medicine, immature bitter orange powder is also applied to speed the healing of bedsores. Oral intake of bitter orange provides a fair amount of vitamin C. VC is a precursor to collagen, making it important for skin integrity and repairs.
About
Naturalin
Naturalin
is a leading supplier and manufacturer of
Immature Bitter Orange Extract
. Our products meet CP, USP, or EU Pharma standard. We control on Foreign matters, Heavy Metals, Micro-organism & Pesticides Residue, etc. Meanwhile, we offer customized services to ensure our products meet your special requests. Feel free to contact us: sales@naturalin.com.