Ivy Extract | Benefits In Upper Respiratory Health
Author : Naturalin Marketing Dept.  Date : Click : times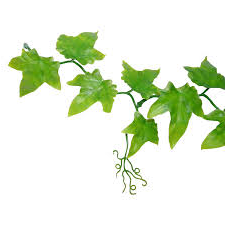 Ivy Extract
Ivy (Hedera helix L.), the Department of Araliaceae, from the & ldquo; Compendium of Materia Medica supplements. China has a rich resource of ivy, and the range of planting covers all parts of the country. The main components of ivy are triterpenoid saponins, alkaloid and flavonoids. Triterpenoid sponins are the most active components.
Benefits
Ivy leaf can be used for symptom relief of many upper respiratory conditions, such as chesty, bronchial coughs, and convulsive coughing, etc.
Expectorant & Smooth Chesty
Ivy leaf extract can help alleviate the symptoms of acute and chronic obstructive airway diseases such as mucus production and coughing. Mucolytic action making it easier to remove from the lungs. Soothes the airways and make them more productive.
Ease Bronchial Coughs
Ivy leaf extract has an action on the β2-adrenergic receptor of the smooth muscle of lung. This results in bronchial dilation and allows for more air flow and easier breathing. And studies have shown that ivy leaf extract is effective and safe in the treatment of bronchitis in both adults and children.
Calms Coughs & Antispasmodic
Due to action of saponins found in ivy leaf and flavonoids, resulting in less convulsive, non-productive coughing by reducing or lowering muscle spasms. Ivy leaf is available on its own or combined with other cough and cold relieving medications.
Naturalin ivy extract specifications:
1%~20% hederacoside C
. In addition, there are raw materials that have a good effect on lung immunity, such as
echinacea,
andrographis,
and etc.
Your Selected Partner
Naturalin
is a botanical extracts manufacturer and active ingredients from botanical sources. Our products are currently applied in the pharmaceutical, nutraceutical, food, beverage, veterinary and cosmetic industries. Produced of selected raw materials, our ivy extract is adjusted meeting the same quality standards maintaining batch to batch consistency. Get help:
sales@naturalin.com