Peppermint Leaf (Herb) - Popular Benefits & Applications
Author : Naturalin Marketing Dept.  Date : Click : times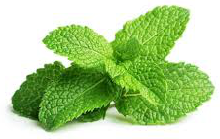 What is
peppermint
?
Peppermint is a flowering perennial that is native to Europe and has commonly cultivated around the world for its many applications in food and medicine.

Peppermint leaf

is

commonly steeped as a refreshing peppermint tea but is also popular in herbal tea blends and candies. Menthol gives peppermint its cooling properties and recognizably minty scent. The essential oil and leaf preparations have many uses, chief among them relieving stomach ailments, headaches, and cold and flu symptoms. Artificial mint compounds do not effectively duplicate the aroma or medicinal properties.
Popular Benefits
Peppermint
is a plant used for medicinal purposes. The plant's oil is often taken in dietary supplement form, while peppermint leaf is frequently used to make herbal tea. It has been used for thousands of years for its pleasant, minty taste and health benefits. One of the most common uses of peppermint is to ease digestion. Peppermint has a cooling effect that people find refreshing and exerts mild antimicrobial and anesthetic properties.
Here are the popular benefits of peppermint herb:
Ease Digestive Upsets & Bowel Discomfort
Peppermint may relieve digestive symptoms, such as gas, bloating and indigestion. It appears to have a relaxing effect on the bowel, whether to control the symptoms of IBS or to ease discomfort during an exploratory procedure. According to a review of studies published in the
Journal of Clinical Gastroenterology
, peppermint oil appears a safe and effective short-term treatment for IBS.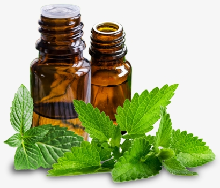 Relieve Headaches & Migraine
As peppermint acts as a muscle relaxant and pain reliever, it may diminish certain types of headaches. The topical use of peppermint oil may help relieve migraine headaches, suggests a 2010 study published in the
International Journal of Clinical Practice
. Its aroma help relax muscles and improve headache pain, applying peppermint oil to your temples may help. The menthol increases blood flow and provides a cooling sensation, possibly easing pain. It is why peppermint is commonly used in aromatherapy as a means of stress relief.
Help Dental Problems
In addition to its pleasant smell, peppermint has antibacterial properties that help kill germs that cause dental plaque - which may improve your breath. There is an evidenced in part by laboratory research conducted in 2013 in which peppermint oil was able to kill oral pathogens like Staphylococcus aureus, escherichia coli, and candida albicans at non-toxic levels, making it an ideal candidate for an oral antiseptic. In addition, the cooling, numbing effect of peppermint oil may also provide relief after a minor dental procedure, alleviating pain while providing antibacterial protection.
Applications
*
For Pharmaceutical
: It can be taken in enteric-coated capsules for swallowing.
*
For Food
: Peppermint is used as a flavoring in breath mints, candies and other foods.
*
For Beverage
: Peppermint leaves consist of fresh or dry leaves for use in tea.
*
For Personal Car
e
: It is used to add flavor or fragrance to cosmetics, soaps, toothpastes, mouthwashes, chest rubs, and creams.
How to Find Peppermint?
Naturalin®
-
Top Herbs Supplier
. Peppermint herb we sell is of premium quality. Peppermint are mostly combined in the context of formulas to enhance each others desirable action and to minimize any potential side effect. You can search our
Herbs & Spices
page to find the formulas that utilize the herb of interest.
sales@naturalin.com