Astragalus Root - Top Traditional Chinese Medicine
Author :   Date : Click : times
Astragalus Root
Astragalus root is a staple of Traditional Chinese Medicine (TCM), where it is also known as Huang Qi. It is thought to have been used medicinally in China for at least 2,000 years, with its first text appearance in the TCM classic Shen Nong Ben Cao Jing (The Divine Farmer's Materia Medica Classic). Astragalus is said to support immune function. Astragalus is a powerful adaptogenic herb. Let's further explore how each of these express themselves within the plant and within our bodies.
Active Ingredients
Polysaccharides are the most important functional constituents in Astragalus. It also has several saponins, called Astragalosides. Astragalus also contains flavonoids which show antioxidative qualities. Other constituents include amino acids, folic acid, etc and minerals like selenium, zinc, and copper.
Health Benefits
There are more astragalus benefits that are simply unbelievable, which is why it's one of the essential herbs to add to your wellness regimen.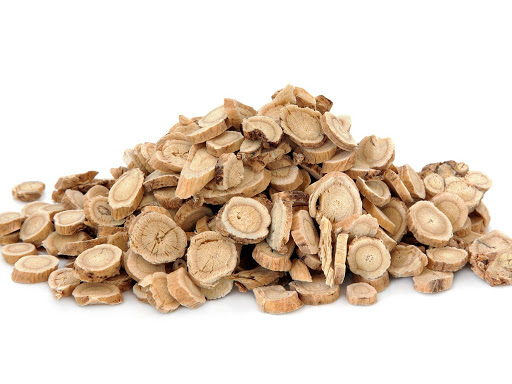 Immune-supportive Properties
Astragalus has been used to boost the immune system for over thousands of years. It protects the immune system from major attacks and makes it smarter and stronger at handling foreign substances. It has natural antibiotic properties, so it can increase resistance to viral infections and increase your body's production of white blood cells, which are the cells of your immune system responsible for preventing illness.
Antioxidative & Anti-Aging Capabilities
It is full of antioxidants that protect cells against free radical damage, according to the book Healing Foods. Oxidation due to free radical damage is the main component in disease and aging, and polysaccharides found in astragalus fight free radical damage and prevent of oxidative stress. In cosmetics, It helps in reducing signs of ageing on the face, helps in the growth of tissues. For wrinkles and age spots this root can be extremely beneficial.
Treat Colds & Flu
Because of astragalus' antiviral capabilities, it has long been used to treat common colds and the flu. It's commonly combined with other herbs like ginseng, angelica and licorice. It can help prevent and fight bacterial and viral infections, including the common cold.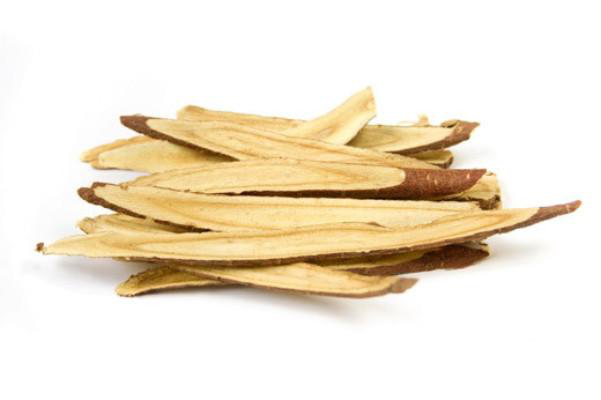 Improve Cardiovascular Function
Several studies suggest that Astragalus may be a heart-friendly herb as it is rich in antioxidants. It may also help lower cholesterol levels. Astragalus is also used for various heart conditions. It has also been shown to prevent kidney and liver damage caused by medication and viruses.
Applications
Astragalus root
has a long history of use as a Qi tonic. Its slices can be tinctured, decocted as astragalus tea, and used in herbal broth recipes. The roots are dried in the sun and then sliced for distribution. The slices are yellow in color and have a sweet, moistening taste with a firm, fibrous texture. In 1925, Astragalus membranaceus was introduced to North America through the
USDA's Plant Introduction Office
via the Botanical Garden in St. Petersburg.
Naturalin®
- herbs and spices manufacturer offer astragalus root (whole, cut and slice), and

organic

is available. You can view more detail about our
TCM products
on the official website:
www.naturalin.com
. And if there is any question, please feel free to contact us:
sales@naturalin.com