Elderberry Extract -- A Potential Ingredients for Manufacturers
Author : Naturalin Marketing Dept.  Date : Click : times
Elderberry Extract
Elderberry originally native to Europe and North America is now cultivated in other parts of the world. It is said to have anti-oxidant properties that helps increase immunity in human body. Various parts of the dried berries or juice are used to treat influenza, infections, sciatica, heart pain and nerve pain. Additionally, the berries can be cooked and used to make juice, jams, chutneys, pies and elderberry wine.
Elderberry Extract is derived from the fruit of the Sambucus nigra or Black Elder.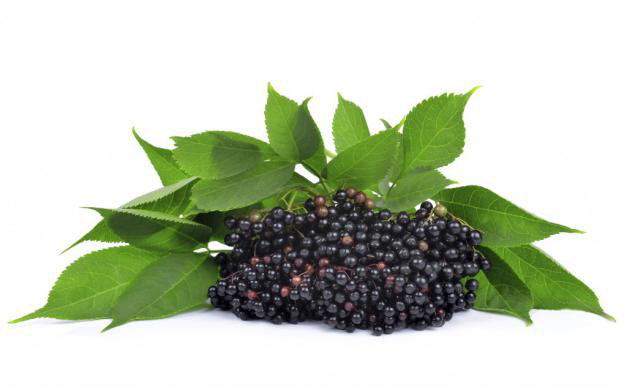 Elderberry extract is a good source for:
• Anthocyanins: give a characteristic dark black-purple color and are a strong antioxidant with anti-inflammatory effects.
• Phenolic acids: powerful antioxidants.
• Vitamin C: increases immunity.
• Flavonols: quercetin, kaempferol and isorhamnetin.
• Dietary fiber
(
Tips:
The extract nutritional composition of elderberries depends on the variety of plant, ripeness of the berries and environmental and climatic conditions. Therefore, servings can vary in their nutrition.)
Health Benefits & Uses
There are many reported benefits of elderberries. Not only are they nutritious, but they may also fight cold and flu symptoms, support heart health and fight inflammation and infections, among other benefits.
Due to its powerful effect for fighting colds and flu, elderberry extract is usually used by manufacturers in the pharmaceutical and supplements industries, including syrups, liquids, lozenges, capsules and pills. It is believed that supplementation of elderberry extract can help protect against influenza virus besides enabling rapid resistance to susceptible viruses and protect healthy cells and fight against infectious viruses.
(
Tips:
for the coronavirus disease 2019 (COVID-19), supplements manufacturers go-to in the fight against flus and colds is elderberry extract.)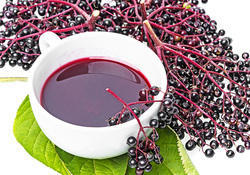 Other Uses
▪
Desserts & food:
jams, gummies, food coloring.
▪
Personal care:
creams, lotions, antioxidant products.
▪
Drinks & tea:
wine, teas.
▪ Other.
Custom Manufacturing
Naturalin®
offers various grades of Elderberry extract (USDA Organic, Non-GMO and Vegan Verified.) in bulk to contract manufacturers and brand owners. For our product white paper, specification, certificate of analysis and sample request, please fill out the contact form, we will get back to you within 24 hours!
Our Top Sellers
Rosemary Extract
Echinacea Extract
Olive Leaf Extract
Mushroom Extract (Organic)
References:
https://pubmed.ncbi.nlm.nih.gov/28198157/
https://pubmed.ncbi.nlm.nih.gov/15080016/
Label: