Natural Pigments, No Artificial
Author : Naturalin Marketing Dept.  Date : Click : times
Natural pigments are food pigments extracted from natural resources. Pigments are mainly obtained from animal and plan and microorganisms, of which plant colorants account for the majority. Natural pigments not only have the function of coloring food, but also a considerable part of natural pigments have physiological activity. They come in many forms consisting of liquids, powders, gels, and pastes. Food colouring is used in commercial food production.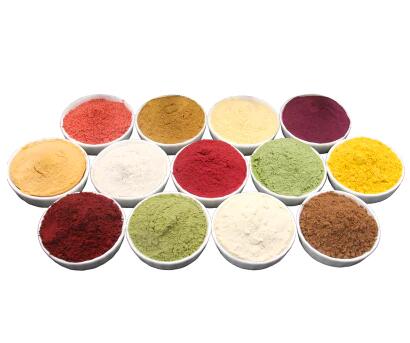 Natural Pigments
The development and application of natural plant pigments has become a topic of general concern to scientific and technological workers in various industries. We try to obtain natural pigments from various plant resources while exploring their physiological activities. Explore more our many coloring solutions for your food products below.
Spirulina Powder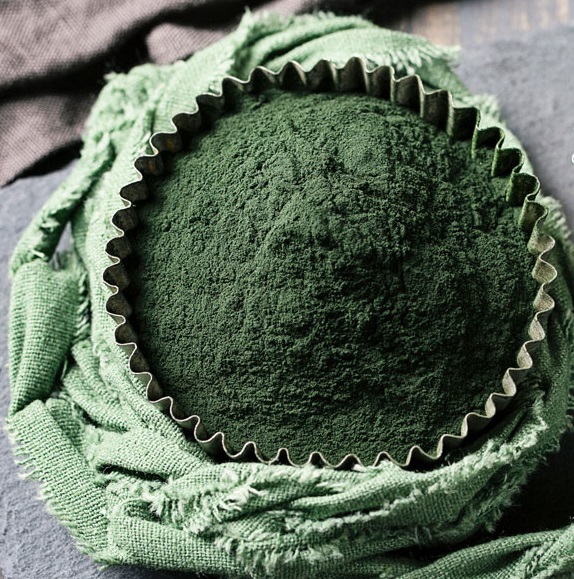 Spirulina powder is a vibrant natural blue food color. It is a water-soluble phycocyanin color that is gently extracted from cultivated blue-green algae. It has been consumed extensively in recent years as a dietary supplement.
Certified organic spirulina powder is available
at Naturalin. Spirulina powder is approved for many food product categories. Such as: a coloring source for candies and chewing gums, frostings, ice cream and frozen desserts, dessert coatings and toppings, beverage mixes and powders, yogurts, puddings , custards, cottage cheese, gelatin, breadcrumbs, and ready-to-eat, etc. Spirulina powder performs best in applications that have opaque packaging so it is protected from light.
Turmeric Extract
Turmeric is identifiable by its show-stopping yellow, it has been a staple in cooking and medicine for thousands of years. It's a key ingredient in curry. Turmeric is a natural alternative to chemical dyes. Turmeric powder is strong coloring, especially suitable for protein coloring. You can add a pinch or two to tint buttercream cake frosting. Turmeric is available at Naturalin. It meets
certified organic, non GMO, gluten free, allergen free (including soy), chemical solvent free and pesticide free.
Roselle Extract
Roselle is also known as Red Tea, China Rose, Red Sorrel, and Sudanese Tea. It is not just another pretty flower, but widely applied as food and beverage additive. At Naturalin, we contribute to additives that is authentic, safe, sustainable and natural. Our mission is making contribution to human Health and well-being.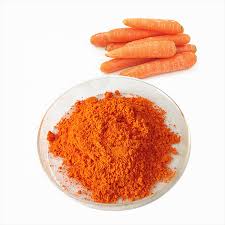 Carota Extract
& Carotenoids
Carrots extract provides very stable anthocyanins to color foods naturally. Commonly used in confectionery, fruit preparations, dairy applications, sauces and beverages.
Carotenoids including a series of pigments such as yellow, orange and red. Carotene in foods such as carrots, citrus, mango, pumpkin, lycopene in watermelon, tomato and blood orange, lutein, capsanthin, astaxanthin, etc. belong to this one type.
Want to Go Further?
Naturalin
can provide additional solutions to naturally boost pleasure and health in your applications. Based on our team expertise in plant extract, we developped a brand range of vibrant colors for your innovative applications. Discover our range suitable for USDA Organic and E.U. Organic Certifications. In addition, if you have other special requirements, I suggest that you can consult with Naturalin.
sales@naturalin.com