Health Benefits & Applications of Artichoke Extract
Author : Naturalin Marketing Dept.  Date : Click : times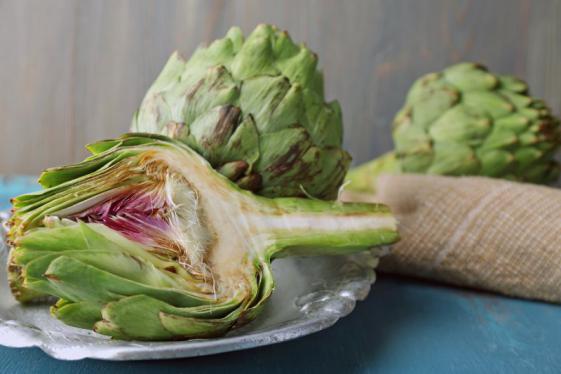 Artichoke
Artichoke is a plant, originated in the Mediterranean and has been used for centuries for its potential medicinal properties. The leaf, stem, and root are used to make extracts which contain a high concentration of certain chemicals found in the plant. These extracts are used as medicine ingredients. Artichoke extract is increasingly popular as a supplement.
Health Benefits & Applications
Artichokes are low in fat while rich in fiber, vitamins, minerals, and antioxidants. Particularly high in folate and vitamins C and K, they also supply important minerals, such as magnesium, phosphorus, potassium, and iron. Polyphenolic active compounds are mainly found in the leaves. Thus, artichoke leaf extract has more potential health benefits than eating the artichoke as a vegetable.
Antioxidants
Artichoke is a nutritious food with potent antioxidants and prebiotics. Artichoke extract is used as a natural antioxidant, especially the leaves, contains high levels of many antioxidant compounds, the main ones being chlorogenic acid, cynarin, and luteolin. Artichoke extract mainly used in herbal medicine. It can be used alone or combined with other herbs. In foods, artichoke leaves and extracts are used to flavor beverages to prepare herbal teas and medicinal products.Cynarin and chlorogenic acid, which are chemicals found in artichoke, are sometimes used as sweeteners.
Control cholesterol levels & Prevent Heart Disease
High cholesterol levels can cause plaque formation in the arteries. This contributes to heart diseases. By reducing cholesterol levels, artichoke extract can stop the accumulation of plaque. Regularly consuming artichoke powder can lower 'Bad' LDL cholesterol and Increase 'Good' HDL cholesterol. Artichokes extract contains an antioxidant which prevents cholesterol formation.
Digestive Issues
Irritable Bowel Syndrome (IBS) is a gastrointestinal disorder that affects 22% of the population. Cynarin, a natural compound found in artichoke, stimulates bile production. This helps accelerate gut movement and support fat digestion and vitamin absorption. Research shows that taking artichoke extract by mouth can reduce symptoms of indigestion. It is especially effective in easing fullness and reducing flatulence, such as stomach pain, cramping, nausea, vomiting, flatulence, constipation, and heartburn.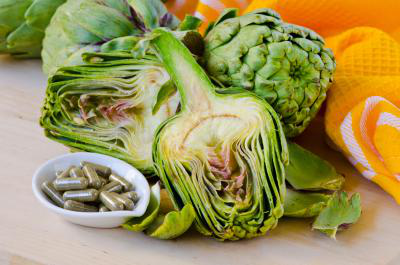 Animal Food Ingredient
Artichoke Extract
can be applied as animal food additive. The commonly used specifications are 2%-5% Cynarin; 1%-2.5% Chlorogenic acid. Naturalin also offer other animal feed ingredients: echinacea extract, ginseng extract, rosemary extract, siberian ginseng extract, marigold extract, evening primrose oil and etc. If you request other specifications, Naturalin provide customized services. The main feeding objects includes cows, pigs and chickens.
Naturalin is a traditional manufacturer producing plant extract, herbs & spices, essential oils and organic products for natural ingredients for nutrition, food, beverage, personal industries. If you have any needs, please click here to get help.
sales@naturalin.com