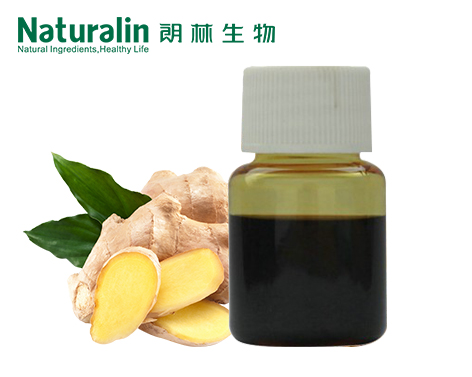 Ginger Oil
Naturalin Code:

NAT-112

Product Specification:

10%-40% gingerol

Latin Name:

Zingiber officinale Rose

Test Method:

We're here to help:


Easy ways to get the answers you need.

PRODUCT DESCRIBTION
Introduction:
Ginger is a spice which is used for cooking and is also consumed whole as a delicacy or medicine. It is the underground stem of the ginger plant, Zingiber officinale. The ginger plant has a long history of cultivation, having originated in Asia and is grown in India Southeast Asia, West Africa and the Caribbean. The actual name for ginger is Root Ginger. However, it is commonly referred to as ginger, as the meaning is well known.

Benefits:
Ginger oil is widely used as an antioxidant and anti-aging; treating morning sickness, motion sickness, nausea and improving gastrointestinal health; ginger root oil has antibacterial and anti-inflammatory effects.

Applications:
1. Nutritional supplements: widely used as a digestive aid for mild stomach discomfort, antibacterial and anti-inflammatory effects;
2. Food & beverage additives: used to formulate flavors;
3. Personal care: antibacterial, anti-inflammatory,etc.


Associated Products
Contact Us
Email: sales@naturalin.com
Tel: +86(731)84430651
Free Sample
Subscribe Naturalin

INQUIRY
Please note that we are a wholesale company selling bulk quantities of 5 kg and greater.
We do not sell retail quantities to individuals.
Why Subscribe Naturalin Newsletter & Magazine?
As a leading plant extract manufacturer in China, Naturalin would like to offer you plant extract marketing inforamtion for you
in the form of monthly newsletter and semiyearly magazine, it is free of charge. Many thanks.