Ginseng Powder | Top 3 Health Functions
Author :   Date : Click : times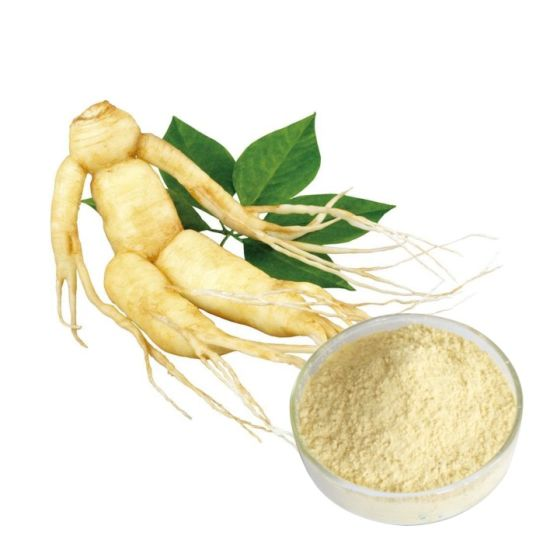 Ginseng Powder
Ginseng has been used as a medicine for over two thousand years. Today, approximately 6 million Americans use it regularly, ginseng's benefits are many. The root commonly used as a supplement in herbal medicine. It's well-known as an immune system booster, used to decrease the severity and incidence of colds, and it may lower blood sugar levels according to some studies. One interesting benefit is that it may help boost powers of concentration as well. Adding ginseng to your diet doesn't need to start with preparing the whole root: Powdered, concentrated ginseng, either in capsules or mixed into your food, has the same benefits.
Health Functions
For Immunity
Historically, ginseng powder is a stimulant herb and used to support immune health. In 2019, Trends in Food Science & Technology reported many promising highlights in the use of ginseng. In the study, ginseng was found to be one of the leading, nourishing functional foods with immune support potential. Functional food is a term that refers to the medicinal benefit of ginseng. They also suggested that ginseng is an immune therapeutic agent, with ginsenosides and polysaccharides being the most active, health-promoting plant constituents.
For Chronic Fatigue
Chronic fatigue is another issue plaguing Americans. Many people with chronic fatigue are drawn to herbal supplements to help their energy levels. Ginseng is one of the most popular herbs used for promoting energy. A study published in 2018 evaluated ginseng in patients with chronic fatigue. American and Korean ginseng were found to be promising nutrients to support increased energy levels.
For Beauty & Cosmetics
Ginseng root powder has anti-oxidant, anti-aging and whitening effects. It is used in the beauty and cosmetics industry, can be formulated into freckles, reduce wrinkles, activate skin cells, and enhance the skin elasticity of cosmetics.
Botanical Extract Manufacturer
Naturalin - top botanical extract manufacturer. Ginseng extract mostly used in the healthcare industry to formulate anti-fatigue, anti-aging and healthy health foods, food additive. Our Ginseng is non-GMO, vegan, and gluten free. Naturalin offer:
•
Ginseng root extract
• Ginseng leaf extract
• O
rganic ginseng extract
•
Herb/ Whole/ Cut/ Slice
• Red/ White ginseng extract
Learn more about our ginseng

here

.
Contact us to get a customized and most competitive pricing solutions for your products and brand.
sales@naturalin.com