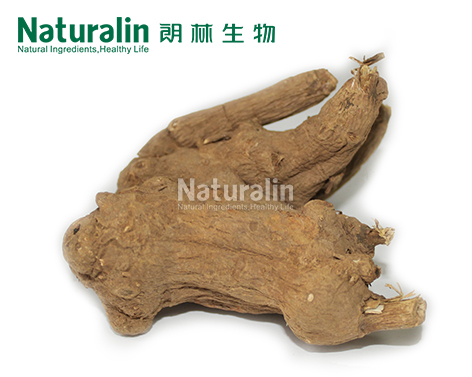 White Atractylodes Rhizome
Naturalin Code:

NAT-217

Product Specification:

Whole/ Cut/ Slice

Latin Name:

Atractylodes macrocephala Koidz.

Test Method:

We're here to help:


Easy ways to get the answers you need.

PRODUCT DESCRIBTION
Introduction:
Also known as Bai Zhu or Atractylodes Macrocephala Rhizome, it refers to the root of Atractylodes macrocephala Koidz., which is a perennial herb, 30 to 60 in height.
The medicinal part is the root, which is collected in winter, dirt removed, dried over a fire or in the sun, and fibril removed. It clenches like a fist, 3 to 13cm long, and 1.5 to 7cm in diameter.

Functions:
1. Anti-oxidation and delay aging
2. Diuretic
3. Enhance hematopoietic function
4. Enhance the body's immune function
5. Protect the liver
6. Adjust gastrointestinal motor function

Strict Quality Control on Foreign matters, Heavy Metals, Micro-organism & Pesticides Residue, etc.
· Customized quality requirements to meet each client's demand.
· Meet CP, USP, or EU Pharma standard.


Associated Products
Contact Us
Email: sales@naturalin.com
Tel: +86(731)84430651
Free Sample
Subscribe Naturalin

INQUIRY
Please note that we are a wholesale company selling bulk quantities of 5 kg and greater.
We do not sell retail quantities to individuals.
Why Subscribe Naturalin Newsletter & Magazine?
As a leading plant extract manufacturer in China, Naturalin would like to offer you plant extract marketing inforamtion for you
in the form of monthly newsletter and semiyearly magazine, it is free of charge. Many thanks.