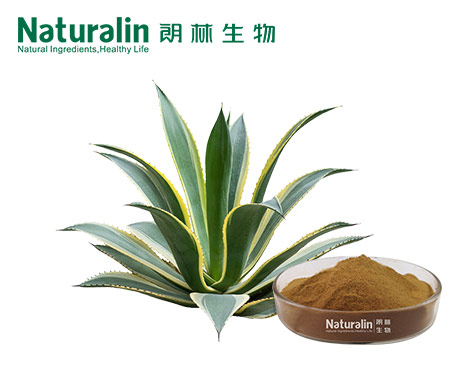 Yucca Extract
Naturalin Code:

NAT-550

Product Specification:

30%-60%yucca saponins

Latin Name:

Yucca smalliana Fern.

Test Method:

UV

We're here to help:


Easy ways to get the answers you need.

PRODUCT DESCRIBTION
Introduction:
Yucca extract is a natural feed ingredients, helping control and reduce ammonia and other chemical compounds which adversely affect the health of livestock. It plays an important role in promoting the health and high yield of livestock and poultry, improving the digestive tract environment, improving the quality of meat products, promoting the absorption of nutrients, and improving the utilization rate of feed. In particular, yucca extract has a unique nitrogen-fixing ability, which has a significant effect on reducing the concentration of ammonia, hydrogen sulfide, skatole and other harmful substances in livestock and poultry manure, as well as improving the breeding environment.

Application:
Yucca extract can applied to maintaining the health of the animals and increasing the quality of such end products as meat, milk, or eggs and reducing feed costs.

Advantage:
· Natural, green and safe
· No residue
· No resistance
· Versatility
· Reduce feed costs

About Us:
Naturalin owns a 30,000mu modern production base in Liuyang, which is fully-equipped with extraction, concentration, batching, sterilization, and spraying equipment to meet the production needs of different types of products. We serve animal producers and animal feed manufacturers operating in the poultry, pork pig, ruminants, and aquaculture sectors.

Associated Products
Contact Us
Email: sales@naturalin.com
Tel: +86(731)84430651
Free Sample
Subscribe Naturalin

INQUIRY
Please note that we are a wholesale company selling bulk quantities of 5 kg and greater.
We do not sell retail quantities to individuals.
Why Subscribe Naturalin Newsletter & Magazine?
As a leading plant extract manufacturer in China, Naturalin would like to offer you plant extract marketing inforamtion for you
in the form of monthly newsletter and semiyearly magazine, it is free of charge. Many thanks.