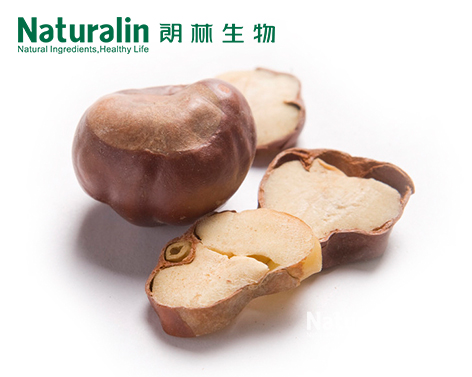 Horse Chestnut Seed Extract
Naturalin Code:

NAT-129

Product Specification:

20%~98% Aescin

Latin Name:

Aesculus chinensis Bge

Test Method:

HPLC/UV-VIS

We're here to help:


Easy ways to get the answers you need.

PRODUCT DESCRIBTION
Introduction:
Horse chestnut seed extract (HCSE) is widely used in europe for chronic venous insufficiency (CVI), a syndrome that may include leg swelling, varicose veins, leg pain, itching, and skin ulcers.

Horse chestnut extract has demonstrated a variety of beneficial effects including anti-inflammatory, antioxidant, antiedema, venotonic and vasoprotective actions.

Functions:
In dietary supplements, extracts of the seeds of the chestnut are also known as Aesculus hippocastanum Escin or Aescin and sometimes by its German name, Rosskastanie. Horse chestnut seeds have been used traditionally to treat both hemorrhoids and varicose veins. It seems that horse chestnut extracts may strengthen the veins to prevent leakage of fluid out of the vessels.

Applications:
1. Pharmaceuticals.
2. Dietary Supplement, such as capsules or tablets.

Packing & Storage:
Pack in paper-drums and two plastic-bags inside. Net Weight: 25kgs/paper-drum.
1kg-5kgs plastic bag inside with aluminum foil bag outside. Net Weight: 20kgs-25kgs/paper-drum.
Store in a well-closed container away from moisture and light.

Shelf Life:
2 years if sealed and store away from direct sun light.

Natural Ingredients, Healthy Life.
Naturalin is a botanical/plant extracts manufacturer and Natural Ingredient Solutions provider.
Please feel free to contact us for your any concerns.


Associated Products
Contact Us
Email: sales@naturalin.com
Tel: +86(731)84430651
Free Sample
Subscribe Naturalin

INQUIRY
Please note that we are a wholesale company selling bulk quantities of 5 kg and greater.
We do not sell retail quantities to individuals.
Why Subscribe Naturalin Newsletter & Magazine?
As a leading plant extract manufacturer in China, Naturalin would like to offer you plant extract marketing inforamtion for you
in the form of monthly newsletter and semiyearly magazine, it is free of charge. Many thanks.