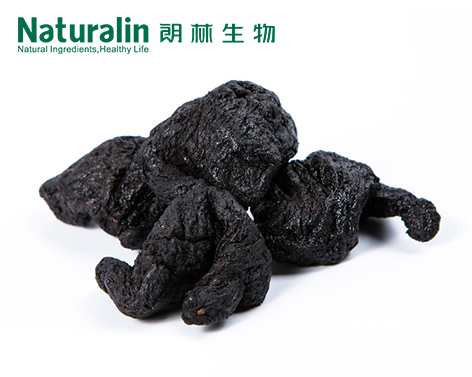 Prepared Rehmannia Extract
Naturalin Code:

NAT-179

Product Specification:

4:1; 8:1; 10:1

Latin Name:

Rehmannia glutinosa Libosch

Test Method:

TLC

We're here to help:


Easy ways to get the answers you need.

PRODUCT DESCRIBTION
Introduction:
Rehmannia refers to the root of Rehmannia glutinosa, an herb of the Scrophulariaceae family. The species name glutinosa comes from glutinous, referring to the sticky nature of the root. Rehmannia is closely related to another herb that carries the name of the plant family, Scrophularia ningpoensis, for which the root is also used in China. The claimed therapeutic effects and recommended uses of the two herbs are quite similar, but rehmannia is far more frequently prescribed. Also in this plant family is Picrorrhiza kurrooa, for which the root is used in Chinese medicine; some of its actions are related to those of the other two herbs.

Naturalin Rehmannia (Cooked) Extract is extracted from natural rehmannia root, you can use it safely.

Functions:
1.Treating contagious hepatitis;
2. Curing body week and body heat;
3. Removing pathogenic heat from blood;
4. Treating pepper hair and dermexanthesis.

Applications:
Rehmannia extract can be applied in health product field and pharmaceutical field.

Packing & Storage:
Pack in paper-drums and two plastic-bags inside. Net Weight: 25kgs/paper-drum.
1kg-5kgs plastic bag inside with aluminum foil bag outside. Net Weight: 20kgs-25kgs/paper-drum.
Store in a well-closed container away from moisture and light.

Shelf Life:
2 years if sealed and store away from direct sun light.

Natural Ingredients, Healthy Life.
Naturalin is a botanical/plant extracts manufacturer and Natural Ingredient Solutions provider.
Please feel free to contact us for your any concerns.



Associated Products
Contact Us
Email: sales@naturalin.com
Tel: +86(731)84430651
Free Sample
Subscribe Naturalin

INQUIRY
Please note that we are a wholesale company selling bulk quantities of 5 kg and greater.
We do not sell retail quantities to individuals.
Why Subscribe Naturalin Newsletter & Magazine?
As a leading plant extract manufacturer in China, Naturalin would like to offer you plant extract marketing inforamtion for you
in the form of monthly newsletter and semiyearly magazine, it is free of charge. Many thanks.