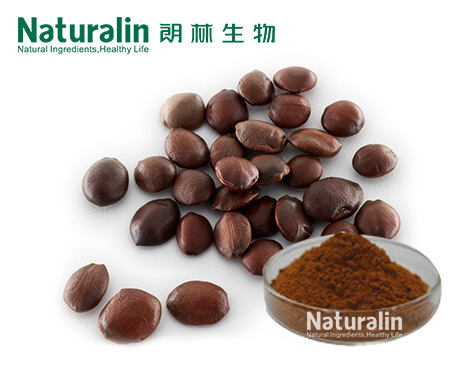 Ziziphi Seed Extract
Naturalin Code:

NAT-221

Product Specification:

4:1 8:1 10:1

Latin Name:

Ziziphus jujuba Mill

Test Method:

HPLC

We're here to help:


Easy ways to get the answers you need.

PRODUCT DESCRIBTION
Introduction:
Ziziphi seed has been highly regarded by the Chinese for centuries for its excellent relaxation properties and extremely low toxicity, yet has remained for the most part undiscovered by western consumers. In Traditional Chinese Medicine (TCM), Wild Jujube seed extract is the most popular sedative herb, calming the heart and spirit, and reinforcing liver yin. That is, it actually enhances liver function in the process of reducing anxiety.
The Wild Jujube herb is the seed from the fruit of the subspecies Zizyphus jujuba var. spinosa (also spelled Ziziphus), which is a spiny deciduous tree native to East Asia. The seed is removed from the ripe drupe collected during late autumn and early winter and is dried in the sun. "Sour Date Seed" or "Suanzaoren" is believed in Traditional Chinese Medicine to be the best herb in the TCM repertoire for calming disturbed "shen" (spirit) with symptoms of nervous exhaustion, fatigue, irritability, and insomnia. Classified as a nutritive sedative, it calms the mind, relaxes and nourishes muscles, nourishes the blood, spleen and liver, helps to conserve energy, and is analgesic.

Functions:
1. This material plays as sedative, hypnotic, anticonvulsant, lowering the body temperature.
2. Modern medical research showed that it had the continued and significantly effects of reducing blood pressure.
3. Its also conspicuous to myocardial ischemia, regulating blood lipids, improving the coronary atherosclerosis and arrhythmia.
4. Moreover,as it can improve immunity, it s used as the assistance of chronic hepatitis.
5. Its effects indicate that it s beneficial to clear off the pathogeny and improve the immunity.
6. In clinic,its used for calm, hypnotic, anticonvulsant, improving the quality of sleep,used as cardiovascular diseases assistant therapy.

Applications:
1. Pharmaceuticals.
2. Dietary Supplement, such as capsules or tablets.

Packing & Storage:
Pack in paper-drums and two plastic-bags inside. Net Weight: 25kgs/paper-drum.
1kg-5kgs plastic bag inside with aluminum foil bag outside. Net Weight: 20kgs-25kgs/paper-drum.
Store in a well-closed container away from moisture and light.

Shelf Life:
2 years if sealed and store away from direct sun light.

Natural Ingredients, Healthy Life.
Naturalin is a botanical/plant extracts manufacturer and Natural Ingredient Solutions provider.
Please feel free to contact us for your any concerns.


Associated Products
Contact Us
Email: sales@naturalin.com
Tel: +86(731)84430651
Free Sample
Subscribe Naturalin

INQUIRY
Please note that we are a wholesale company selling bulk quantities of 5 kg and greater.
We do not sell retail quantities to individuals.
Why Subscribe Naturalin Newsletter & Magazine?
As a leading plant extract manufacturer in China, Naturalin would like to offer you plant extract marketing inforamtion for you
in the form of monthly newsletter and semiyearly magazine, it is free of charge. Many thanks.