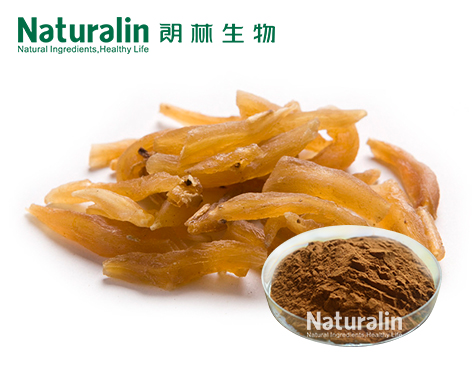 Asparagus Extract
Naturalin Code:

NAT-017

Product Specification:

4:1; 8:1; 10:1

Latin Name:

Asparagus officinalis L.

Test Method:

TLC

We're here to help:


Easy ways to get the answers you need.

PRODUCT DESCRIBTION
Introduction:
Asparagus root extract can promote saliva or body fluids cloudy, the run lung purifies the mind. Asparagus root extract can be used in the lung coughing dry, the debility of long illness cough,annoyed losing sleep, internal heat any disease with thirst and excessive urination,the intestines dry constipation, diphtheria.

Functions:
1. Asparagus root extract increases the secretion of prolactin and ACTH thus helps in lactation;
2. Asparagus root extract acts as immunomodulator against induced sepsis and peritonitis;
3. Asparagus root extract exhibits antioxytocic activity as it blocks the spontaneous uterine motility;
4. Asparagus root extract reveals anticancer activity against human epidermoid carcinoma of nasopharynx;
5. Asparagus root extract is effective in preventing formation of duodenal ulcer and diminishing the ulcer index in gastric lesions.

Applications:
1. Applied in food field;
2. Applied in health product field;
3. Applied in pharmaceutical field;
4. Applied in cosmetics.

Packing & Storage:
Pack in paper-drums and two plastic-bags inside. Net Weight: 25kgs/paper-drum.
1kg-5kgs plastic bag inside with aluminum foil bag outside. Net Weight: 20kgs-25kgs/paper-drum.
Store in a well-closed container away from moisture and light.

Shelf Life:
2 years if sealed and store away from direct sun light.

Natural Ingredients, Healthy Life.
Naturalin is a botanical/plant extracts manufacturer and Natural Ingredient Solutions provider.
Please feel free to contact us for your any concerns.


Associated Products
Contact Us
Email: sales@naturalin.com
Tel: +86(731)84430651
Free Sample
Subscribe Naturalin

INQUIRY
Please note that we are a wholesale company selling bulk quantities of 5 kg and greater.
We do not sell retail quantities to individuals.
Why Subscribe Naturalin Newsletter & Magazine?
As a leading plant extract manufacturer in China, Naturalin would like to offer you plant extract marketing inforamtion for you
in the form of monthly newsletter and semiyearly magazine, it is free of charge. Many thanks.