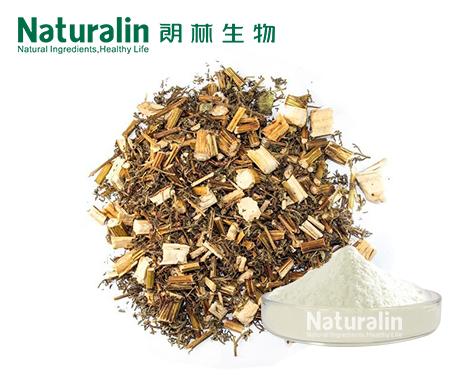 Artemisinin
Naturalin Code:

NAT-014

Product Specification:

99% Artemisinin

Latin Name:

Artemisia Annua L

Test Method:

HPLC

We're here to help:


Easy ways to get the answers you need.

PRODUCT DESCRIBTION
Molecular Structure of Active Ingredients:
Artemisinin (Qinghaosu) is a very potent natural antimalarial isolated from the Chinese medicinal herb. Its chemical structure elucidation and total synthesis have already been achieved. In view of its unusual sesquiterpene structure of an endoperoxide ketal-acetal lactone and its specific biological activity, the authours have been studying the problem of the biosynthesis since 1984.

Functions:
1. Antimalarial, Artemisinin can kill the parasite within red blood cells, it can inhibit the parasite's maturity quickly
2. Antibacterial, artemisinin has anti-influenza virus effect.
3 Anti-parasite, artemisinin on the role of anti-schistosomiasis and leptospirosis.

Applications:
1. Applied in food field, in summer it will be serve as cool drinks which is good for prevention and treatment of heat stroke;
2. Applied in health product field, artemisinin can be made into capsules or oral liquid to regulate the immune system;
3. Applied in pharmaceutical field, artemisinin has general effection.

Packing & Storage:
Pack in paper-drums and two plastic-bags inside. Net Weight: 25kgs/paper-drum.
1kg-5kgs plastic bag inside with aluminum foil bag outside. Net Weight: 20kgs-25kgs/paper-drum.
Store in a well-closed container away from moisture and light.

Shelf Life:
2 years if sealed and store away from direct sun light.

Natural Ingredients, Healthy Life.
Naturalin is a botanical/plant extracts manufacturer and Natural Ingredient Solutions provider.
Please feel free to contact us for your any concerns.


Associated Products
Contact Us
Email: sales@naturalin.com
Tel: +86(731)84430651
Free Sample
Subscribe Naturalin

INQUIRY
Please note that we are a wholesale company selling bulk quantities of 5 kg and greater.
We do not sell retail quantities to individuals.
Why Subscribe Naturalin Newsletter & Magazine?
As a leading plant extract manufacturer in China, Naturalin would like to offer you plant extract marketing inforamtion for you
in the form of monthly newsletter and semiyearly magazine, it is free of charge. Many thanks.