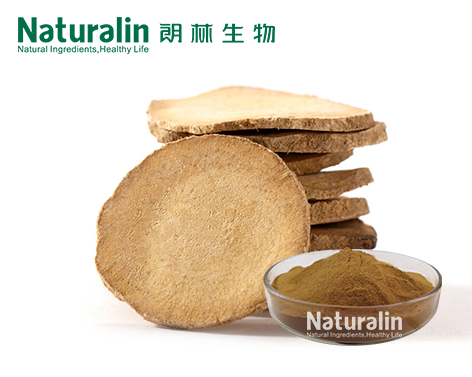 Alisma Extract
Naturalin Code:

NAT-006

Product Specification:

4:1; 8:1; 10:1

Latin Name:

Alisma plantago-aquatica Linn.

Test Method:

TLC

We're here to help:


Easy ways to get the answers you need.

PRODUCT DESCRIBTION
Introduction:
Alisma's leaves take different shapes depending on whether the leaves grow above or in the water, and the plant rarely reaches a height of more than 30 in (0.9 m).
Alisma, a member of the plant family Alismataceae, is a herb commonly used in traditional Chinese medicine (TCM). The medicinal part of the plant is the dried root of Alisma plantago-aquatica..

TCM Explaination:
Alisma is a diuretic and is used to rid the body of excess water, it has been used for centuries in China. Alisma is used primarily to treat conditions of damp heat associated with the kidney, bladder, and urinary tract. It has mild and safe tonic qualities that especially affect the kidney and bladder. It is used to treat kidney stones, pelvic infections, nephritis, and other urinary tract infections, as well as yellowish discharges from the vagina. Alisma is also believed to have an antibacterial action that helps control infection.
In China, alisma is also used to help rid the body of phlegm, to reduce feelings of abdominal bloating, and to treat diabetes.Outside of China, alisma leaves are sometimes used medicinally. They can be applied externally to bruises and swellings, or taken internally to treat kidney and urinary tract inflammations. The roots are also used for kidney and urinary tract disorders, as well as to lower blood pressure and to treat severe diarrhea.

What the benefit?
1. Diuretic;
2. Prevents fatty liver;
3. Induces interferon;
4. Anti- tumor and anti-allergic;
5. Hypoglycemic and hypotensive;
6. Lowers blood lipids: total cholesterol, inhibits hardening of main artery;
7. Anti-pyretic (lowering fever) and anti-bacterial (inhibits mycobacterium tuberculosis);
8. Galactagogue (promote milk secretion).

What are the applications?
1. Pharmaceutical raw materials;
2. Food and Drink for health care;
3. Food additive and supplements.

Packing & Storage:
Pack in paper-drums and two plastic-bags inside. Net Weight: 25kgs/paper-drum.
1kg-5kgs plastic bag inside with aluminum foil bag outside. Net Weight: 20kgs-25kgs/paper-drum.
Store in a well-closed container away from moisture and light.

Shelf Life:
2 years if sealed and store away from direct sun light.

Natural Ingredients, Healthy Life.
Naturalin is a plant extracts manufacturer and Natural Ingredient Solutions provider.
Please feel free to contact us for your any concerns.


Associated Products
Contact Us
Email: sales@naturalin.com
Tel: +86(731)84430651
Free Sample
Subscribe Naturalin

INQUIRY
Please note that we are a wholesale company selling bulk quantities of 5 kg and greater.
We do not sell retail quantities to individuals.
Why Subscribe Naturalin Newsletter & Magazine?
As a leading plant extract manufacturer in China, Naturalin would like to offer you plant extract marketing inforamtion for you
in the form of monthly newsletter and semiyearly magazine, it is free of charge. Many thanks.