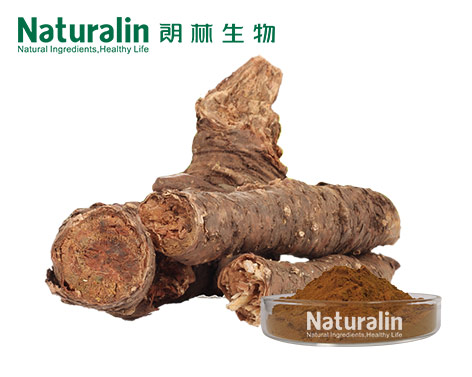 Rhodiola Extract
Naturalin Code:

NAT-181

Product Specification:

3%~5% Rosavins; 3%~5% Salidroside

Latin Name:

Rhodiola crenulata (Hook. f. et Thoms. )H. Ohba /Rhodiola Sedum rosea (L.) Scop.

Test Method:

HPLC

We're here to help:


Easy ways to get the answers you need.

PRODUCT DESCRIBTION
Our products conform to EU standards: EC396 pesticide residues standard, heavy metal, PAHs.
Introduction:
Rhodiola is a plant in the Crassulaceae family that grows in cold regions of the world. The perennial plant grows in areas up to 2280 meters elevation. Several shoots grow from the same thick root. Shoots reaches 5~35 cm in height. Rhodiola rosea is dioecious – having separate female and male plants. It has been used in traditional Chinese medicine, where it is called hóng jǐng tiān. It is effective for improving mood and alleviating depression.
Features:
• PAH conform to EU standards.
• Blood circelation enhancement ingredients.
•
Organic
is available.


Functions:
Rosavins:
Anti-depression, improve immunity, anti-ultraviolet, and improve intelligence effects.
Salidroside:
Anti-aging, anti-hypoxia, anti-fatigue, anti-virus and anti-tumor, improve immunity.


Applications:
· Pharmaceutical as raw material.
·
Functional food.
·
Supplement.
Packing & Storage:
Pack in paper-drums and two plastic-bags inside. Net Weight: 25kgs/paper-drum.
1kg-5kgs plastic bag inside with aluminum foil bag outside. Net Weight: 20kgs-25kgs/paper-drum.
Store in a well-closed container away from moisture and light.
Shelf Life:
2 years if sealed and store away from direct sun light.
Natural Ingredients, Healthy Life.
Naturalin is a botanical/plant extracts manufacturer and natural ingredient solutions provider.
Please feel free to contact us for your any concerns.

Associated Products
Contact Us
Email: sales@naturalin.com
Tel: +86(731)84430651
Free Sample
Subscribe Naturalin

INQUIRY
Please note that we are a wholesale company selling bulk quantities of 5 kg and greater.
We do not sell retail quantities to individuals.
Why Subscribe Naturalin Newsletter & Magazine?
As a leading plant extract manufacturer in China, Naturalin would like to offer you plant extract marketing inforamtion for you
in the form of monthly newsletter and semiyearly magazine, it is free of charge. Many thanks.