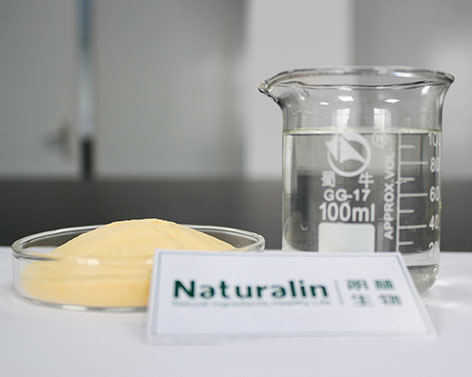 Mango Powder
Naturalin Code:

NAT-290

Product Specification:

4:1; 8:1; 10:1

Latin Name:

Mangifera indica L.

Test Method:

TLC

We're here to help:


Easy ways to get the answers you need.

PRODUCT DESCRIBTION
Introduction:
Mango extract is derived from the tropical mango fruit and the liquid extract is used in cooking a variety of dishes, including desserts, salads, and poultry. It can be a safer alternative to using the often allergenic mango fruit with skin. Mango are known to include a variety of vitamins, and, as a result, the extract is also used in some diet supplements for weight loss.

Functions:
1. Nutrition ingredients: contributing copper, calcium and iron to the diet as well as antioxidants such as zeaxanthin and beta-carotene;
2. Bone health: lowing intakes of vitamin K have been associated with a higher risk for bone fracture;
3. Digestion: helping to prevent constipation and promote regularity and a healthy digestive tract;
4. Skin & Hair: mango powder also great for your hair because they contain vitamin A, a nutrient required for sebum production that keeps hair moisturized. Vitamin A is also necessary for the growth of all bodily tissues, including skin and hair.

Applications:
Mango fruit powder is used in desserts, such as pies, cakes, and ice cream; Aside from cooking, mango extracts are also used in the creation of dietary supplements.

Packing & Storage:
Pack in paper-drums and two plastic-bags inside. Net Weight: 25kgs/paper-drum.
1kg-5kgs plastic bag inside with aluminum foil bag outside. Net Weight: 20kgs-25kgs/paper-drum.
Store in a well-closed container away from moisture and light.

Shelf Life:
2 years if sealed and store away from direct sun light.

Natural Ingredients, Healthy Life.
Naturalin is a botanical/plant extracts manufacturer and Natural Ingredient Solutions provider.
Please feel free to contact us for your any concerns.


Associated Products
Contact Us
Email: sales@naturalin.com
Tel: +86(731)84430651
Free Sample
Subscribe Naturalin

INQUIRY
Please note that we are a wholesale company selling bulk quantities of 5 kg and greater.
We do not sell retail quantities to individuals.
Why Subscribe Naturalin Newsletter & Magazine?
As a leading plant extract manufacturer in China, Naturalin would like to offer you plant extract marketing inforamtion for you
in the form of monthly newsletter and semiyearly magazine, it is free of charge. Many thanks.